Give me tacos or give me death!
Or at least give me some tasty beef that I can use in a lot of different ways, so I don't feel like I'm eating the same thing all week. Am I right?
I have several versions of shredded beef that I make, depending on what I am craving in a particular week. Here are the two recipes that I make most often, both are super yummy and perfect for cooking ahead so ;you can have protein ready and waiting all week!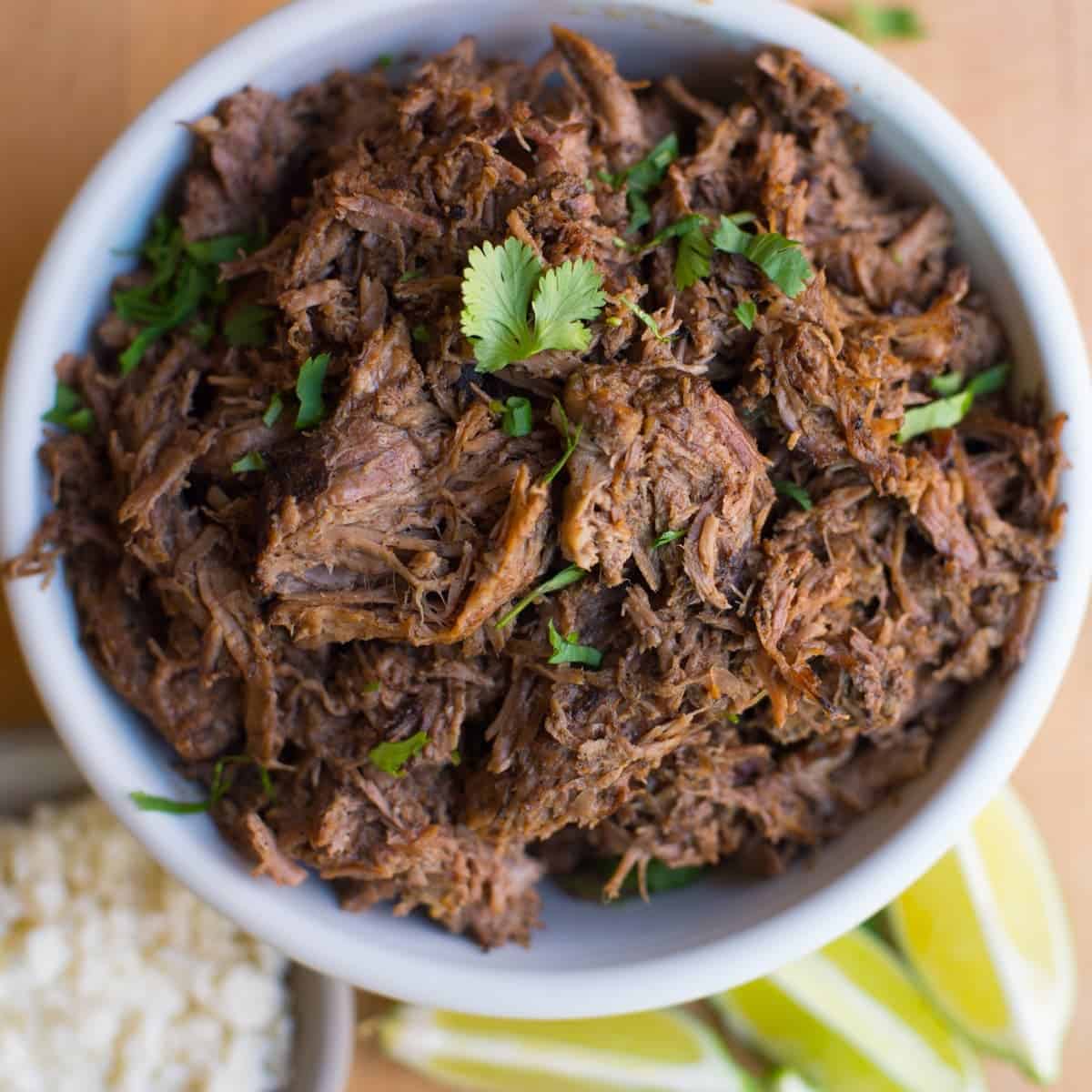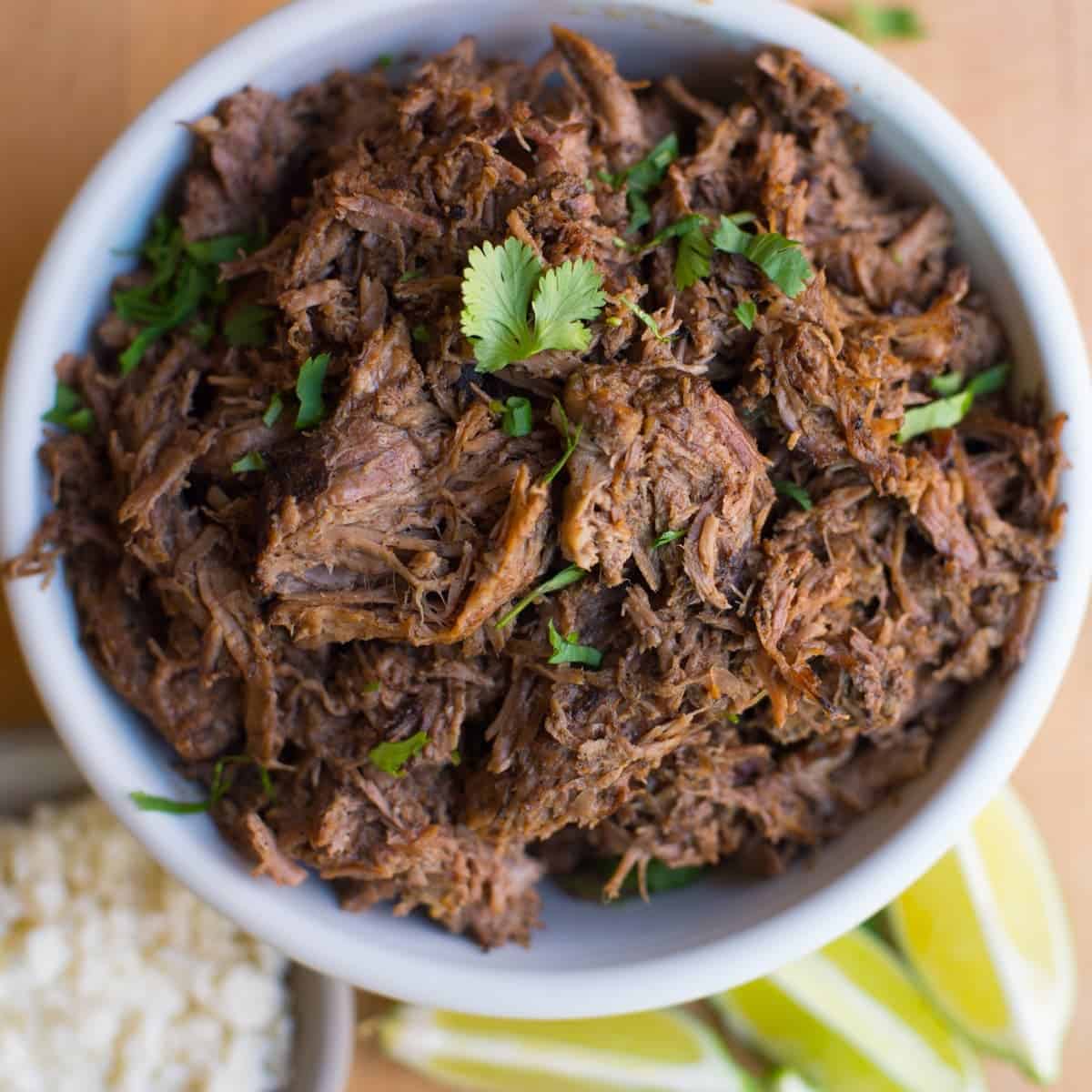 ARE YOU TIRED OF THE SAME OLD BORING FOOD?
Download my MOST POPULAR seasoning mixes and get some flavor in your life. These easy to store mixes are a must have to spice up your dinner game.
Super-Easy Slow Cooker Shredded Beef
Shredded beef is ultra easy!
It can be made in a slow cooker or an Instant Pot. Just keep in mind that with a slow cooker you can let it cook all day while you're at work. The Instant Pot Version is done in under an hour, but you'll need to be ready to babysit your Instant Pot.
It's really easy to tweak the flavors of this recipe! My favorite way of preparing this beef is with a simple taco seasoning rub, then just add a can of chilis and a can of fire roasted tomatoes. If you've been hanging out here for any time at all, you probably know that tacos are my jam. I can probably put anything on a corn tortilla with some spicy sauce and be happy as a clam.
For the second version, I use a mocha rub that I found in Steph Gaudreau's Performance Paleo Cookbook. I simply add beef broth and then let this roast cook. The recipe here is adapted from her original recipe.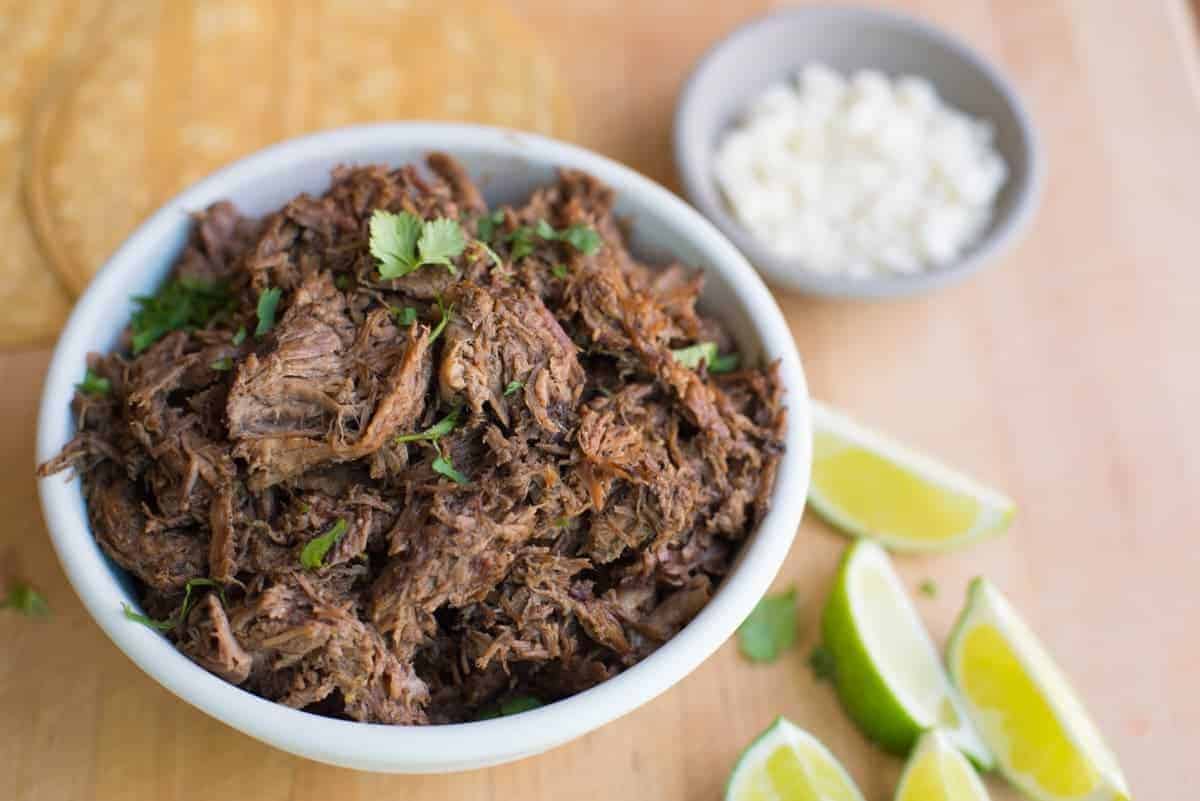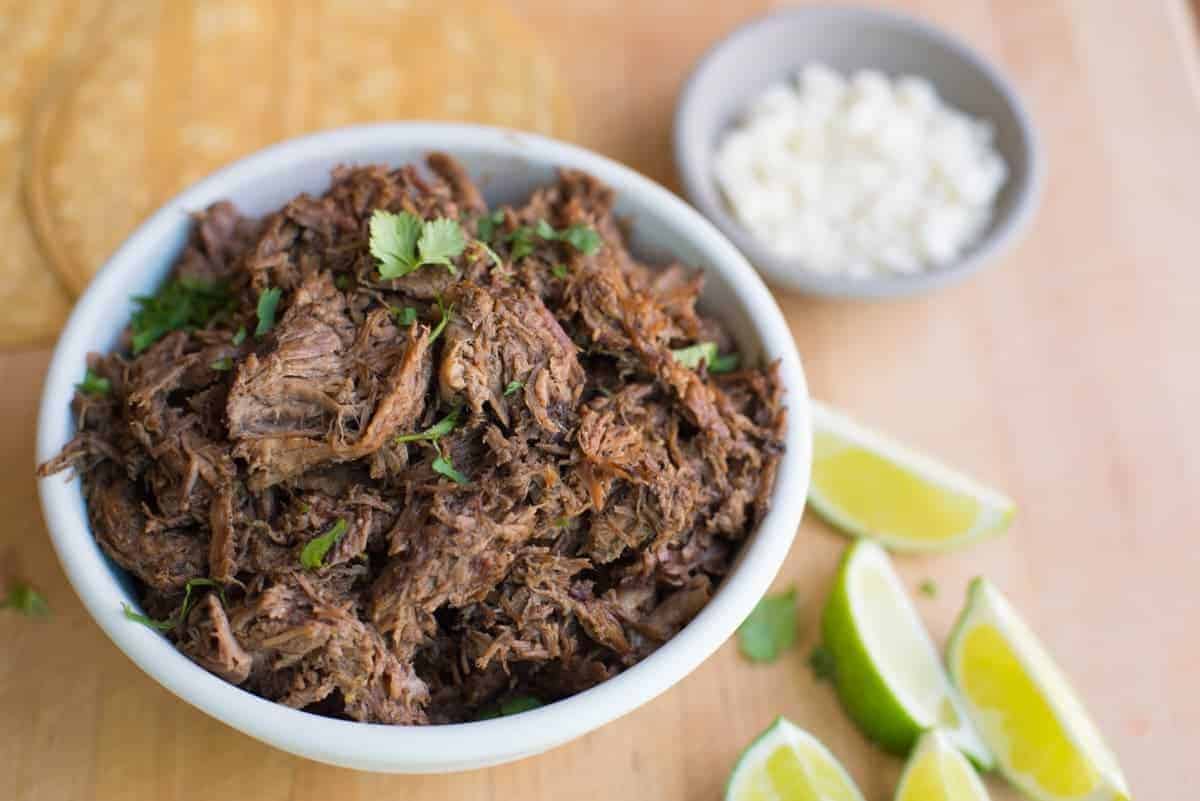 Our Second Core Protein: Shredded Beef
Do you have a minute to answer a question?
I'm really curious to know how you guys are weighing in on the slow cooker vs. Instant pot. I know it isn't a new thing, but I have to admit that I've only borrowed a friends instant pot. I've used it for testing but I'm not sure if I am ready to pot commit
.
Leave a comment and let us know if you have an instant pot and if you love it. Would you like to see more recipes using the instant pot?
Serving Suggestions
The beauty of cooking with core proteins in mind is that you can cook up a batch and then serve it several different ways. My top 5 ways to eat shredded beef: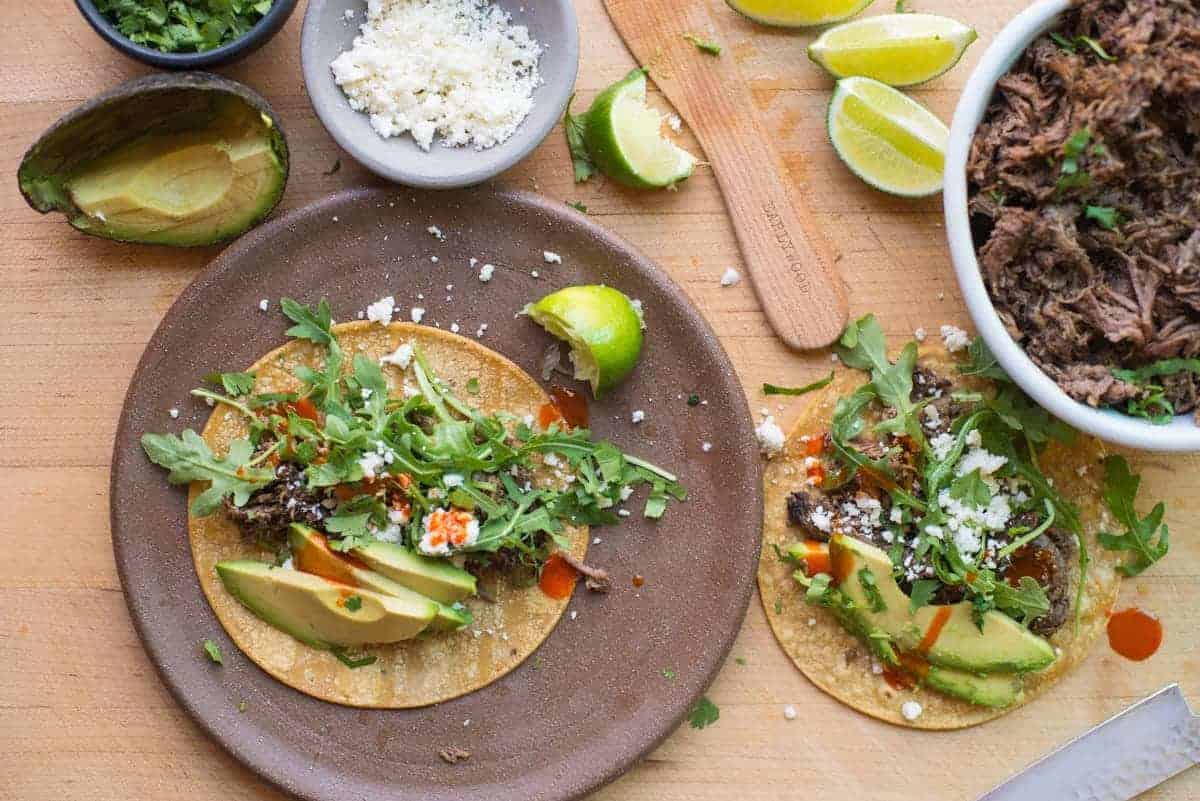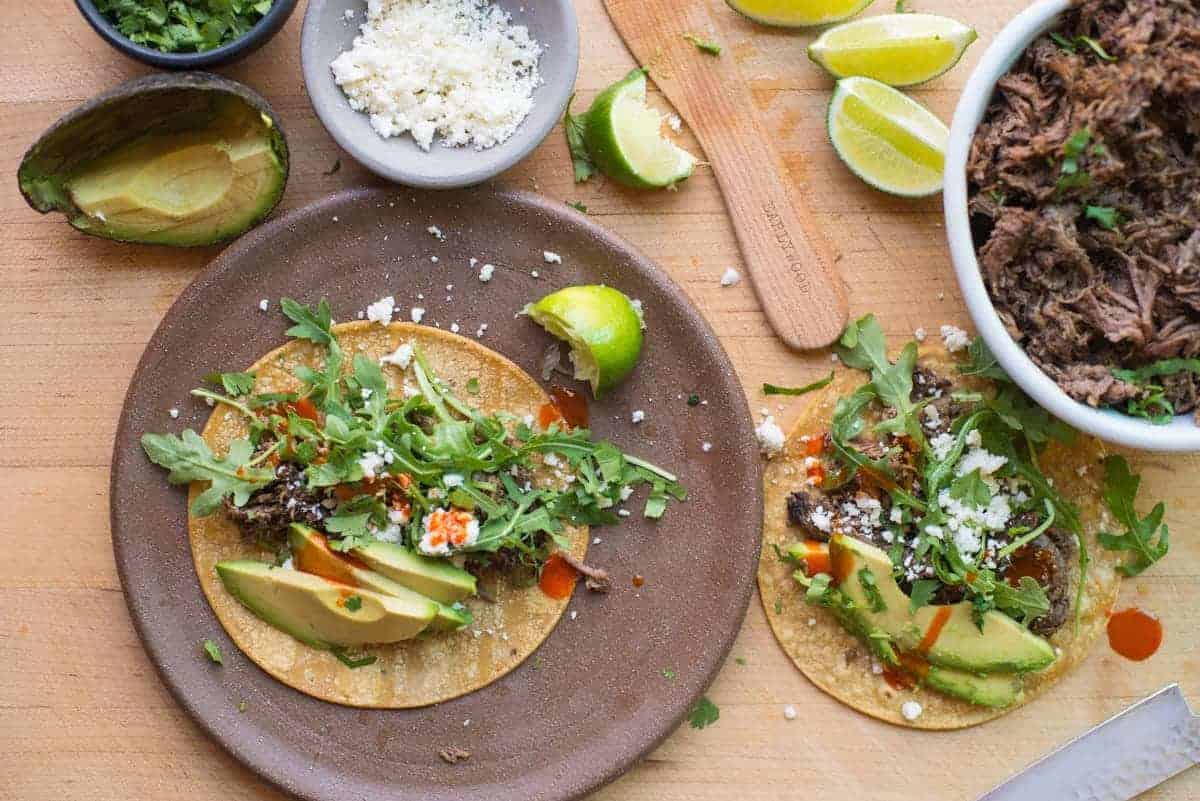 Every Day Should Be Taco Day!